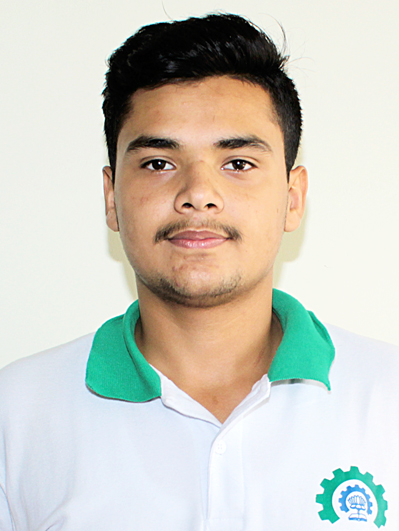 I find MHS is the best school what a student needs to conquer it's aim. Here at MHS the academics are exceptional but even better is the scholarly development programs. The faculty at MHS is highly qualified who are supportive and fully accessible. They give their 100% in shaping our future. Students of MHS are provided with study material, video lectures and regular doubt classes. The regular testing pattern of MHS helps students to fight competitive exams such as JEE, NEET and also NTSE, IJSO, RMO, KVPY and many more. I find MHS as one of the finest schools in India.
Gaurav Jhajharia
- Student at MHS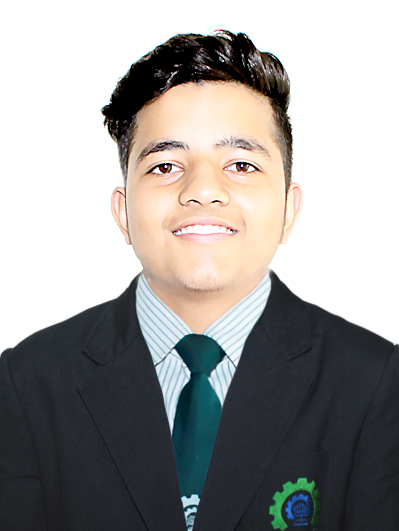 I have been in MHS for last 8-9 months and my experience in MHS so far has been very good and satisfying. The faculties in MHS and their teaching method is great. Here students are not only prepared for board exams but also for various competitive exams such as NTSE, STSE, IJSO, PRMO, RMO and many more. The study material, video lectures, video solutions and doubt classes provided to the students are very helpful for learning. The regular testing pattern helps the students to maintain consistency in their studies. I find MHS as one of the best institute of the country and I am glad to be a student of this institute.
Manas C. Ghasal
- Student at MHS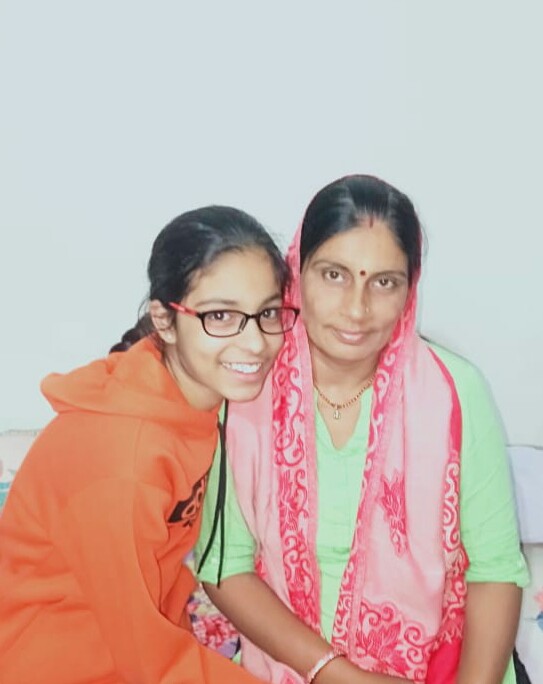 We are very glad that our daughter is studying at Matrix High School. It was basically her choice to join MHS, initially we were bit confused as it was a new name in schooling in the town. But now we feel proud that our daughter is part of such a great institution, as they provide best quality education. The school has enriched thinking skills of our daughter by providing the modern teaching methodology. Apart from academics the school also organizes activities such as debate competition, sports etc which help in the overall development of the student and keep the students stress free. To encourage and motivate the students school also organizes Scholar Badge ceremony. We feel happy when we see our daughter enjoying her studies.
Parents of Navya Rao, Class VII Student
- Student at MHS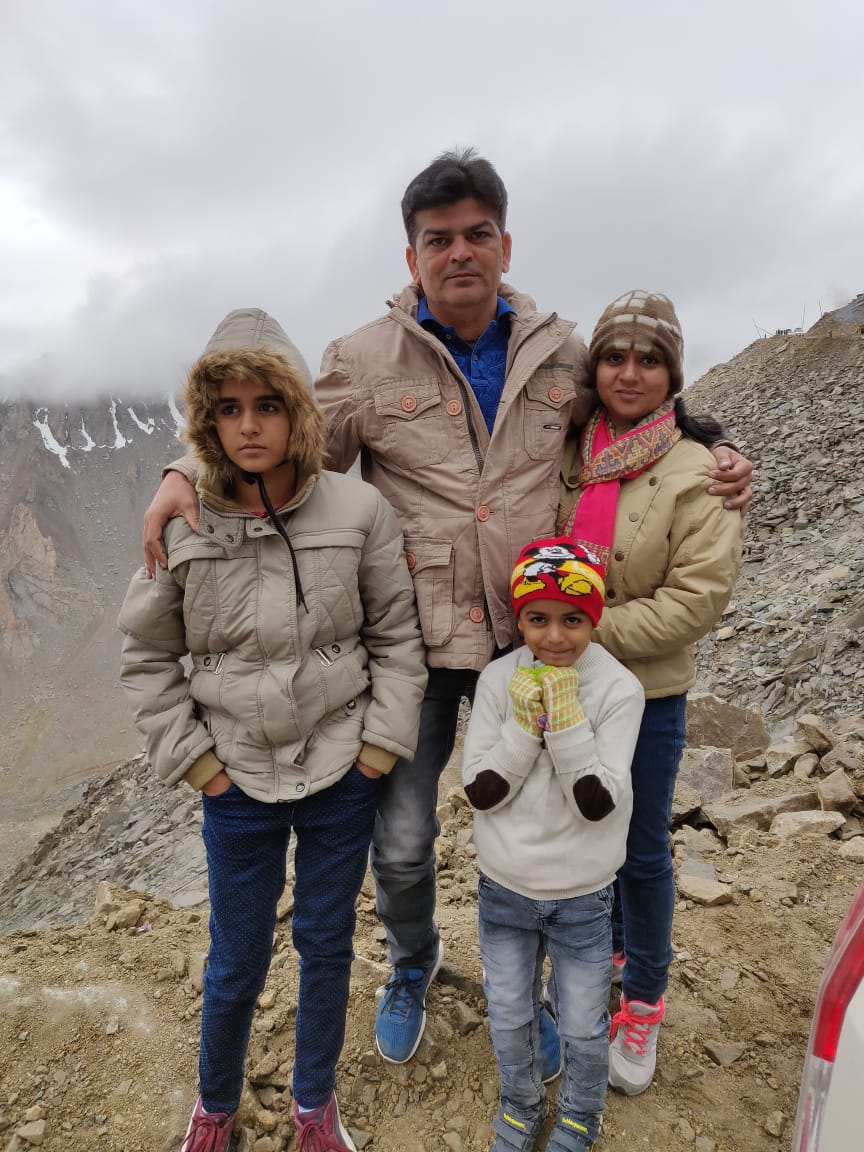 Matrix approach of specific orientation towards prestigious competitive exams from middle schooling makes the institution different and only of its kind. Focus approach helps children to identify their natural interests and liking of subjects leads them a step ahead when it comes to select the career path. Regular Test pattern makes child strong and competitive in studies Caring and security and safety of Child at institution is recommendable Fee Structure and Scholarship schemes are affordable and motivating for all segments and to nurture talents.
Parents of Aditi Pathak, Class VIII Student
- Student at MHS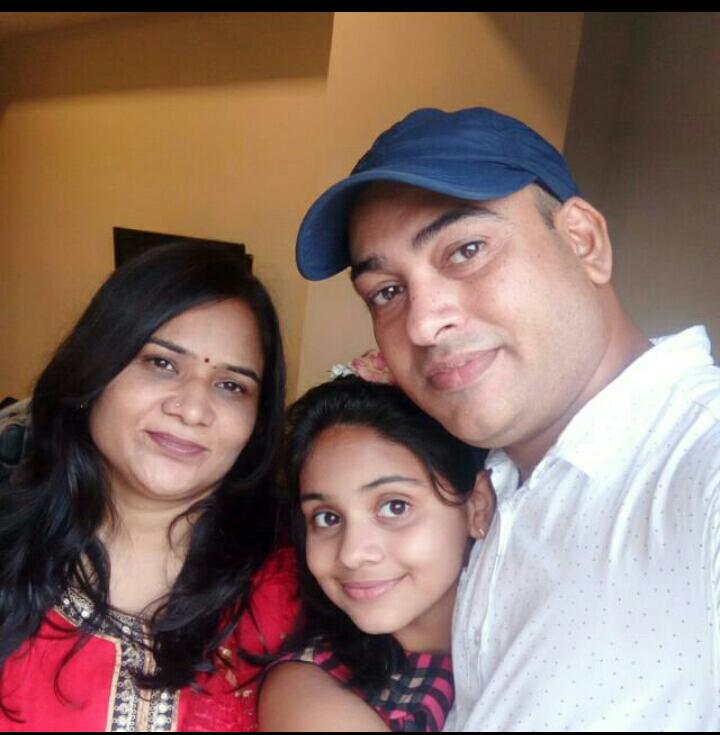 We are really happy with the progress of our child is making at this school. We feel that our daughter is receiving rich learning environment at this school and teachers have been great at keeping us updated with her school life. We could not think of a better school for our daughter to be in. We would like to wish you every success for the future.
Parents of Aaradhya Sharma, Class VI student
- Student at MHS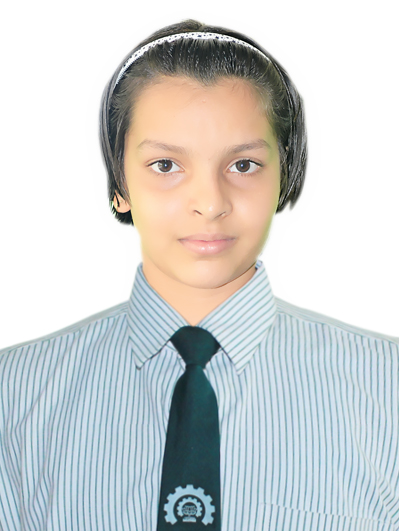 All of us don't have same talent but have opportunity to develop our talent and for that the right place is MHS. MHS is the place where I am learning a variety of things. Additional subjects for eg. Reasoning is taught for competitive exams. MHS offers best in-class digital aid to students to ensure that no student is left behind. The pre-foundation program is planned exclusively for the students who want to attempt for various competitive exams.
Deeksha
- Student at MHS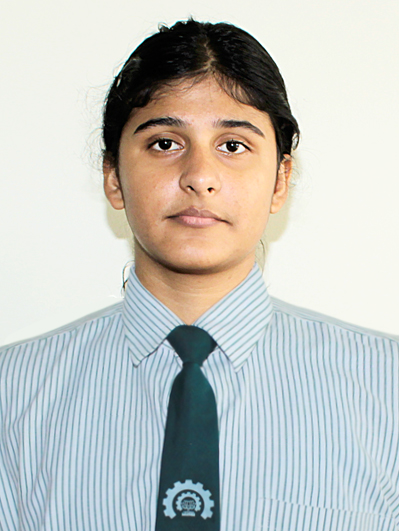 Matrix High School is where my heart lays. MHS started its journey with one motive which is to lead in every field. It is very much different from other institutions in the city as it prepares us or future for the hardest of the hard-competitive examinations. It also prepares students for NTSE, IJSO, NSO, RMO etc as well as for boards. Matrix High School has a great faculty team which makes difference in the approach of learning. because their experience and modes of teaching. MHS does not believe in imparting bookish knowledge to its students. It gives knowledge as well as experience. Matrix High School is stepping Stone towards the success of the students.
Bushra Khan
- Student at MHS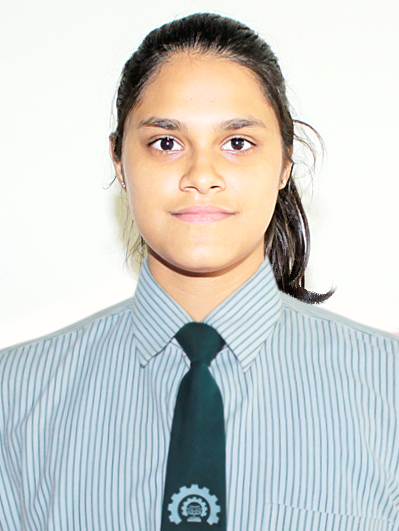 Matrix High School gave me the fullest enthusiasm for life and learning and I got tremendous amount of freedom to pursue knowledge and experience. I gained self-responsibility and personal empowerment. With the help of new technology and smart classes I unlocked my creativity and resourcefulness. I love the connection with teachers. The teachers at this school have really helped me in all of my classes and they put in extra effort to make sure I do well in their subjects. They make me able to explore my interests in great depth. Its hard to believe to have such and environment of learning in the form of school.
Mehak
- Student at MHS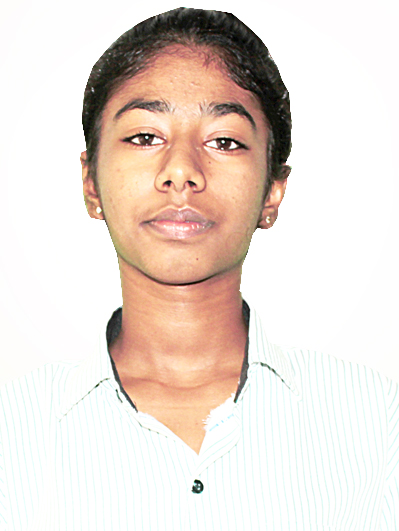 My dream is to become an engineer and now after studying here in MHS, I feel that my decision of taking admission here was brilliant. The faculty here is very supportive and friendly. Their way of teaching is completely scientific. We are being provided with many facilities like the doubt classes which are specially organized to clear the doubts of the students.it also ends up the botheration of tuition classes. Another facility provided to us is the video lectures which help us to develop a better command on the topic. Matrix High School also provides a good environment for preparation of various Olympiads. I am happy that I opted for MHS.
Gunjan Jalan
- Student at MHS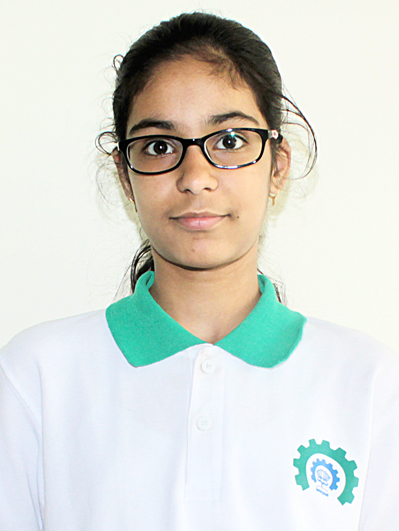 Matrix High School provides me best quality education without ever letting me to get stressed. It has friendly environment, facilities and faculties, who teach us in a fun way with the modern teaching methodology provided at MHS. At MHS I realized that textbooks are just basic level of your knowledge. There is much harder level waiting for you at the competitive examinations world and you will be able to compete them with the help of education which is provided here at MHS. I really love the school and enjoy studying here.
Navya Rao
- Student at MHS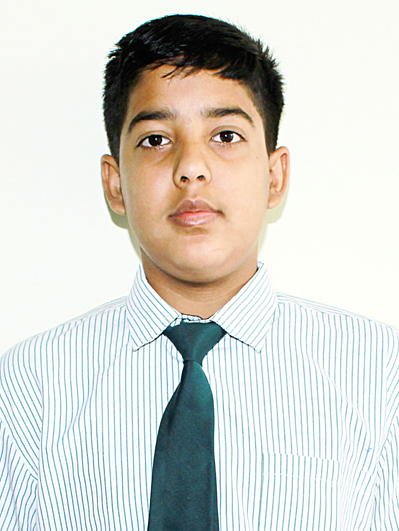 The school provides unmatched facility and faculty that makes school unique and best. In students' journey, teachers play a significant role. As one says 'ONE TEACHER, ONE BOOK, ONE PEN CAN CHANGE THE WORLD.' Matrix understands the need of education and every child thus provides the best possible resource to their students. Matrix uses all the smart and latest technology to enhance the learning experience, for the above uses latest labs to improve language, 3D boards for digital learning, topic wise sheet for advance knowledge, doubt class and pre-installed videos. Matrix focuses on creativity and skill development of the students for their holistic development. Matrix conducts some extra curricular activities on regular basis. These all features blends into Matrix High School-A School of New Era.
Aadish Jain
- Student at MHS
I begin my journey with Matrix Pre-foundation program a year before inauguration of Matrix High School. The sole motto behind my evening program classes was to better in my subjects in other words better that I could do with regular schools. It proved to be worth of a chance and opened the world of competition for me of which I was unaware before. I enjoyed participating in competitive exams like NTSE, STSE, Olympiads, Google Doodle, Technothlon, Techfest and most recently Times Scholars. I got help from Alok Sir (Physics Faculty) in participating Google Doodle but unfortunately could not make it. All I want to convey is that Matrix was and will be my guide to fight competitions in near future.
Aditya Matwa
- Student at MHS
Since my previous school was up to X, I had to switch to a new school after X. When I opted for MHS doubts were raised by many as it was a new name in schooling, yet I stuck to it as I had heard a lot of good things about Matrix JEE Academy. I was of the view that despite so many big names in schooling in Sikar this school will prove itself a notch above the rest.Now that the first academic session of MHS is heading towards its completion. I feel I could not have a better choice than MHS. Here students are nurtured in such a way that they not only excel in studies. They also shine in games and sports and co-curricular activities. Earlier Mathematics was my Achilles heel but after joining MHS it no longer remains my weak point, courtesy the Mathematics faculty of this school that leaves no stone unturned to clear every single doubt of the students. Same is true of other faculties here. Now I can say my decision to join MHS has proved a master stroke.
Pragya
- Student at MHS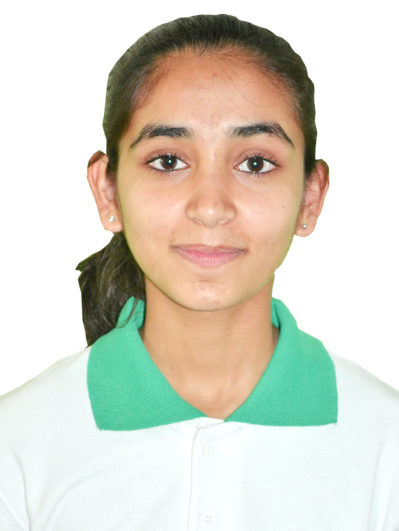 To be honest, it was my parents and not my decision to move to MHS. Initially, I was not very excited about this school. In fact, it raised my hackles over. Actually, I studied in my previous school from Nur-X. All of a sudden, I found myself in a completely different surroundings. I was quaking in boots. But with the passage of time I realized parents are always right. Within a couple of months MHS cared a special niche in my heart. Here I found the teachers who have no parallel in their subject and who are ready to help the students even beyond school hours. The infrastructure is world class. Long periods (50 Minutes) help the teachers elaborate each topic. They are well acquainted with modern teaching methods and latest technologies. Use of Mozaik makes teaching and learning more effective. Through video lectures we go through the topics we have missed. I would like to give the Roll of Honor to the bus service of MHS. Its buses pick you from your very door and that too without any harsh driving.
Jainab Khan
- Student at MHS

If today, I am at IIT Bombay,then this is possible by only Matrix. I am much grateful to Matrix team for their unparalleled guidance. I heartily thanks A.G. sir, N.K sir and other faculties for always being ready to clear my doubts. If, a student wants to crack JEE,then I always suggest him/her Matrix. Matrix' sheets and DPPs are quite good and they are enough for JEE. I want to convey a special thanks to Kapil sir , although he was not then a faculty member when I was in Matrix but he was like a guardian for me. Sometimes I got bad marks in exams in tests, then he motivated me. Gora sir was li'l strict. But this strictness was good for all the students and N.K sir was awesome. His discussion in class was fantastic. The way, in which he cleared the doubts was superb. At last, again I thank to all my respected teachers for helping me in achieving my goal to go to IIT.
Aniruddh choudhary, IIT Bombay - Student at MHS

(Class: Chemical Engineering )

My experience at matrix has been amazing. While 11th was quite struggling but I enjoyed studying 12th.I would like to share that the most challenging thing for me while preparing for JEE was self confidence (which was so low in 11th that even after getting first rank in a few tests I could not overcome it).But in 12th I used to think that our teachers were working so hard for us and they were more serious about our studies which provided me tremendous motivation. As a result I did things either this way or the other way (aar ya paar). Along with it I worked on improving my concentration which I ultimately did by paying all my attention to the teacher in the class and I found that when you do so you are able to clear your doubts yourself (because the teachers taught everything so nicely that there is nothing left). There are many other things but I would just like to say that it was all that cannot be forgotten.
Siddhant Haritwal, IIT Delhi - Student at MHS

(Class: Electrical Engineering)

Matrix is one of best institute for JEE preparation in India there are very talented teachers these all the teachers teach each child with special attention. They develop students to get their best. There are help sessions for the weak students and regular evaluation of students and individual interaction sessions. Study material provided by teachers is very easy to understand. There is Daily home work checking by the subject teachers which make students to be disciplined. Which increase the potential of each student. IIT JEE is one of toughest exam in India and clearing IIT JEE with top ranks requires hard work and effective time management and proper guidance. Matrix JEE academy has been able to provide such an environment.
Rahul Choudhary, IIT Delhi - Student at MHS

(Class: Computer Science Engineering)

I did my foundation course from Matrix, at start of my journey i was so afraid from the name of JEE, but after few months at Matrix i was so pleased by the nature of teachers about jee. It made me fearless about the subjects and the paper of jee. In middle of my journey i was a bit displaced from my path but with motivation from Anil gora sir and Kapil sir i was able to come back on my path. At last i want to just say that Matrix provided me the best environment i would have got. So thanks Matrix!!
SIDDHARTH, IIT Kanpur - Student at MHS

(Class: Computer Science Engineering)

In search of an Institute for my jee advanced preparation, I ended up choosing Matrix last year... and happy to say that my decision proved to be a milestone... Well planned system I felt its the key of the success behind coaching system of Matrix, supplemented by amazing quality (and quantity too) study material, and a dedicated and supportive team of teachers all together helped me to boost up my skills in subjects. Another appreciable thing that I personally felt is maintaining a good interaction among teachers and students inspite of having such a big strength of learners. Quality of questions in the practice paper was like awesome. I dint feel much difference in giving jee exam from my coaching tests. All and whole. It was an awesome experience preparing for jee with the help of Matrix institute.
Ayush mishra, IIT Kanpur - Student at MHS

(Class: Maths & Computing Engineering)

Thanks to all Matrix faculty members for motivation and support to crack IIT JEE. For schooling students, it is not easy to crack IIT JEE with good rank but under the shadow of Matrix Jee Academy it is very easy. Matrix faculty members especially Gora sir are very strict with homework and discipline and this quality is the gold of this institution. I think Matrix is by far the best institution for JEE preparation. Once again I want to particular thanks Gora sir, NK sir and Kapil Dhaka Sir for constantly motivating.
Sunil Dhaka, currently at IIT KANPUR - Student at MHS

(Class: Computer Science Engineering)

Thank you Matrix for all the help and support! I think Matrix is by far the best institution for JEE preparation. Fact that they are only teaching for admission into IITs, helps teachers focus 100% on us. That is what makes difference on the D-day. Quality of faculty is simply amazing. Its great to have personal conversations with teachers many of whom are themselves from IITs. Talking to them gave me confidence that I too could get into IITs if I work hard.
Divya Charan now at IIT Delhi
- Student at MHS

I still cannot believe I am studying in IIT Kanpur. Never ever in my wildest dream I had the confidence to crack IIT. Most I thought, I might get into one of the NITs. I want to thank the entire faculty team at Matrix for making me believe that I could crack JEE advanced. I want to particular thank Kok sir and RB sir for constantly motivating all of us that nothing is impossible we sincerely work towards it.
Vinod Rav, currently at IIT Kanpur
- Student at MHS

Thank you Matrix JEE academy for helping me reach IIT Delhi. I had done foundation course during 11th and 12th at one of the big institutes in country but couldn't succeed because it was very difficult to reach out to teachers personally in case I had some doubts or problems. What I liked most about Matrix is the fact that all the faculty members are very accessible and we can approach them for any doubts or problems whether study related or personal.
Jatin Sharma, now at IIT Delhi
- Student at MHS

Thank you Gora Sir for helping me reach IIT Kharagpur. Thank you very much for all the scolding and anger when we were being indiscipline. To be honest, I didn't like you very much while being at Matrix because you were so strict with homework & discipline. But now that I am at one of the prestigious IITs, I can see through it. I wouldn't have been able to achieve what I did without you being that strict and disciplined about homework and studies.
Madhukar Thalore at IIT Kharagpur
- Student at MHS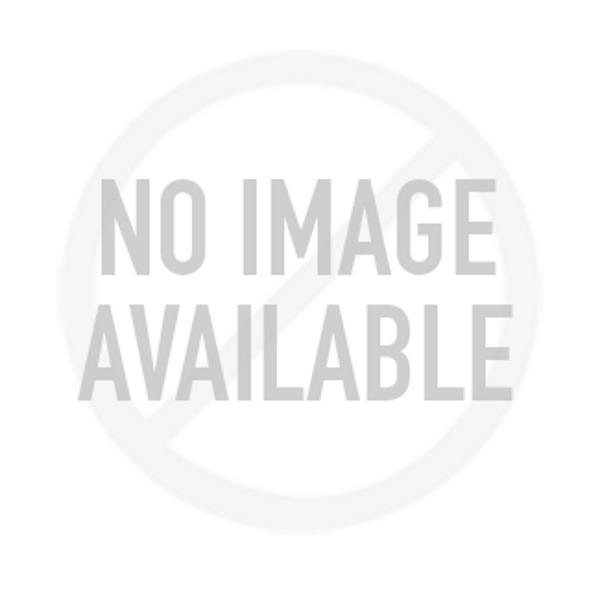 I dnt know how other teachers teache but i think u r the world's BEST teacher..You r not made 4 maths but actually maths is made 4 u.. I am proud to be your student.
Akshay Jain
- Student at MHS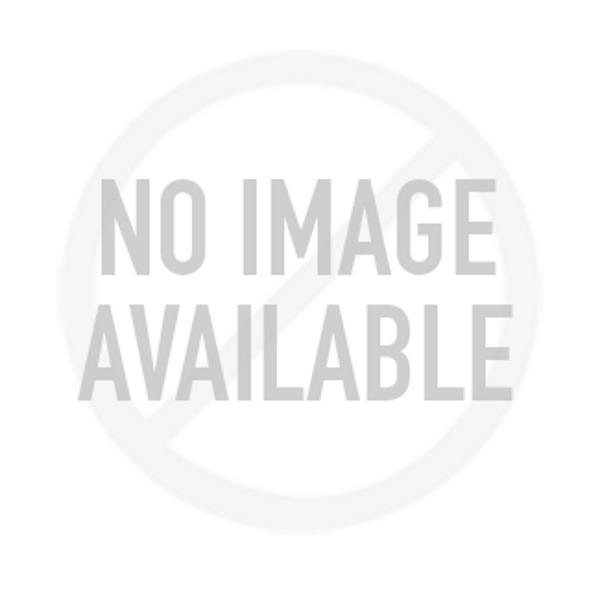 sir plz b the same as u r with us... we students olways want our teacher to b frank so dat we can share all our problems with dem... n sir plz never leave d hands of weak students because they need d help of a teacher lyk u whole ly
Parth Rajput
- Student at MHS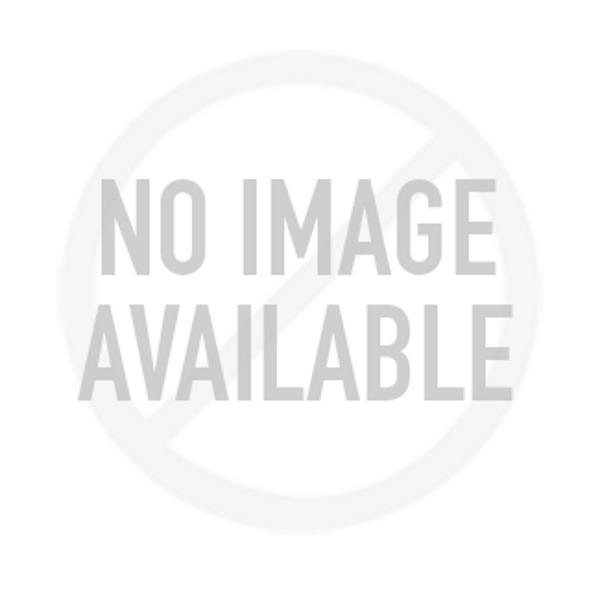 While sir u taught us very well in class.... Along with studies we used to have a lot of fun and entertainment in the class that prevented us from boredom in class.... By studying frm u I started to do my h.w daily and with u I always felt easy to clear my doubts. As I used to do my h.w daily it helped me in strong concept building in mathematics.
Abhishek Dubey
- Student at MHS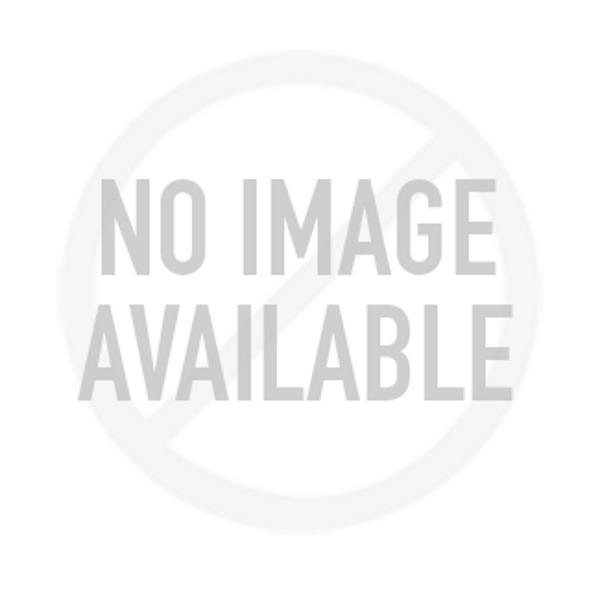 I have attended sir's lectures for two years while i was preparing for iit jee in kota. i can definitely say he uses simple and direct speech to teach us and put all the concepts in our mind clearly. he has always helped me with doubts, any question asked was answered and explained by him as many times as i needed to understand. not only the mathematics part but also he motivated all his students and encouraged all of us during our two year preparation. he gives his own example to encourage us and thats why he has been an amazing inspiration to me and i'm sure to other students as well. i am thankful to him for his contribution in whatever i am today and whatever i will be in future.
Vishakha Vij
- Student at MHS