MHS: CBSE school in Sikar, Rajasthan
We are considered to be the first among the best RBSE and CBSE schools in Sikar Rajasthan. At Matrix High School, we want every child of Sikar to do wonders to illuminate the name of our city. Doesn't matter what the examination is.
Contact Us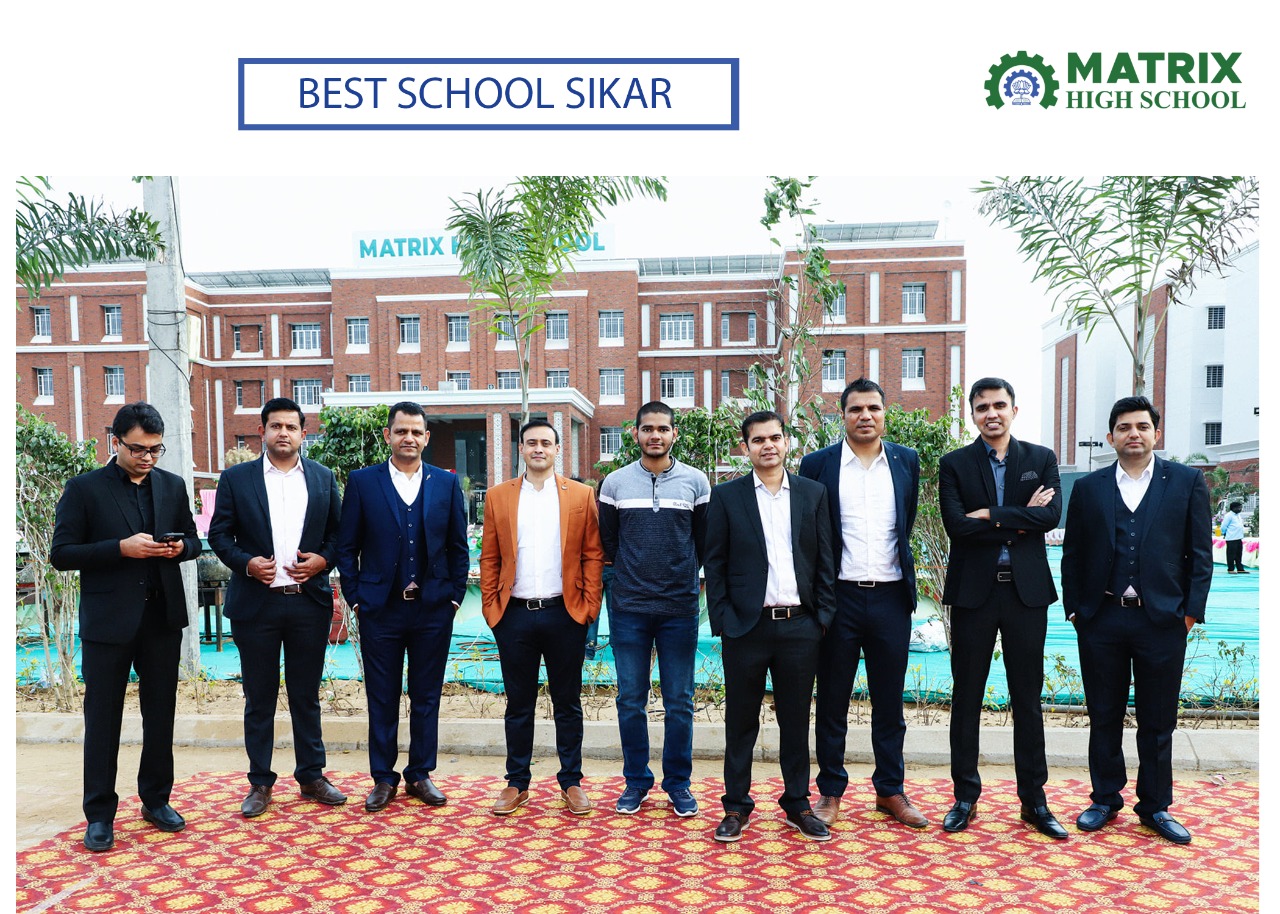 A Good CBSE School For a Bright Future
If you want to teach your child the best curriculum or are looking for a CBSE school in Sikar then you should choose Matrix High School. We have made our mark everywhere. Whether about RBSE or CBSE Board: Matrix has always performed best in terms of education. We have the top faculty in Sikar who have come from the top CBSE schools and institutes in India. We have hired only top CBSE faculty for our CBSE students. Matrix asks its academic staff to teach only those subjects in which they are proficient. We want to give the best in everything in our school. So we keep separate faculty for every subject for our students.
Why only the Best English Medium CBSE School?
The best CBSE school brings out the best in its students

We believe that every child has qualities, but we just have to help them identify them. At Matrix High School, we look at the qualities of every child and help them to bring out the best in them. Matrix High School comes in the list of Top 5 CBSE schools in Sikar as each and every student of ours hoists their victory flag.

We at Matrix High School wish all our students to grade A+

At MHS, we aim to see every student in an A+ grade, and our students always live up to that. Our students have done wonders in every exam like Olympiad, NTSE, STSE, IJSO, Pre-RMO, and NMTC apart from Boards exams.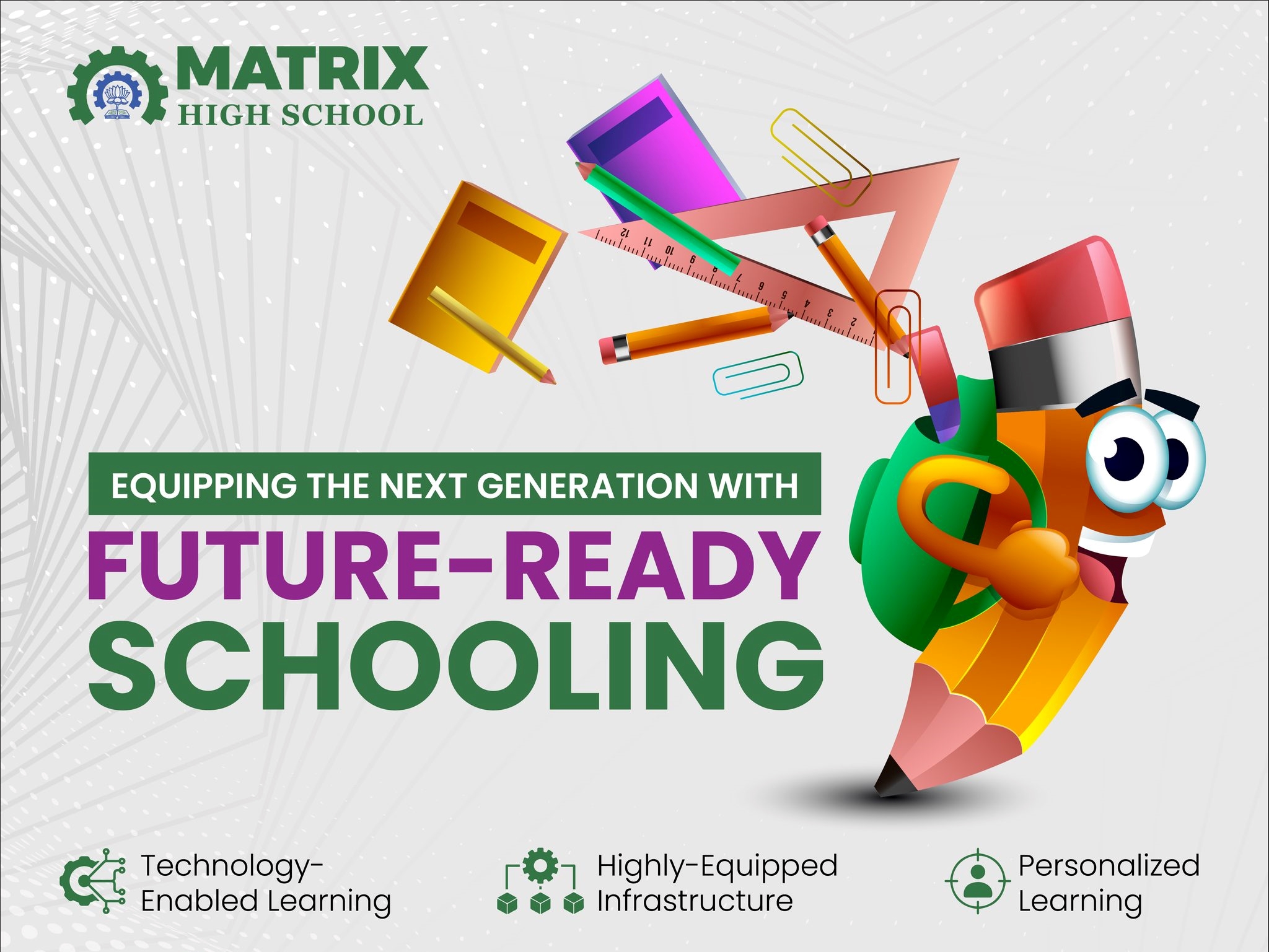 CBSE Curriculum At Matrix High School Sikar
Matrix High School is one of the top CBSE Schools in Sikar. We follow all the compliances which have been implemented by the Central Board of Secondary Education in its programs. We provide education from Nursery to Class XII with excellent pedagogy and skill-based learning. MHS offers the best curriculum and uses a holistic approach to teaching its CBSE students.
We in Sikar provide modern education with hi-tech facilities. The school aims to impart top skills to the students which will prepare them for the challenges of the future.
Enroll yourself in the Sikar's best school and get the best out of everything. You can contact us via mail, text, or ring us anytime during our working hours.
Frequently Asked Questions About CBSE School
Does Matrix come in the Top 10 CBSE Schools?

Yes, Matrix comes under the top 10 CBSE schools in Sikar, Rajasthan.

What is the student-teacher ratio at CBSE schools in Sikar?

The student-to-teacher ratio is different in each school. At Matrix CBSE School, our students to teachers ratio is never too high.

Is MHS a Cbse school in Sikar with a hostel facility?

Yes, MHS offers hostel facilities to its students. We are known as the best CBSE school in Sikar with hostels.

Is CBSE harder than other boards?

There is nothing like this, MHS believes that nothing is difficult if you have a solid foundation for your studies. And, this is why we offer our students a compulsory pre-foundation program.

Are all CBSE schools English medium?

Not all schools use English as the instruction language to teach their students. MHS is an English medium co-educational CBSE school in Sikar.

How many CBSE schools are in India?

About 26,054 schools in India and 240 schools in 28 foreign countries are affiliated to CBSE.

How many CBSE schools are in Sikar?

There are 60+ CBSE schools in Sikar, Rajasthan.

Which curriculum is followed by CBSE schools?

All the schools affiliated with CBSE follow the NCERT syllabus exclusively from classes 9 to 12.
Why Choose Matrix High School?
We take care of each student individually. Therefore, there are many reasons to choose Matrix High School. We are known for the Top RBSE schools and the best CBSE School in Sikar with a hostel in Sikar Rajasthan because we know how to bring out the best in a student. In Sikar Education Market, we have given many success stories in board exams and other exams like Olympiad, NTSE, STSE, IJSO, Pre-RMO, and NMTC. We also offer a great Pre-Foundation Program for our CBSE/RBSE students.
Here Are Some Reasons Why Choose Matrix High School as your CBSE School:
MHS Follows the NCERT Syllabus

We do not want to break the alignment of the best curriculum implemented by the Central Board of Secondary Education. NCERT syllabus is necessary for you everywhere, whether the student wants to become an engineer, doctor, or whatever. We ask our teachers to follow the NCERT syllabus.

Top Facilities For CBSE/RBSE Students and Teachers

MHS provides Hi-Tech facilities to both teachers and students. We provide all facilities from basic to modern. Apart from this, we have transport, hostel and sports facilities. We came up with a count of the top 5 CBSE schools in Sikar.

Proficient Faculty for Each Subject

We have the top faculty of Sikar who knows their subjects very well and they have scored highest in that subject. In fact, we have a separate faculty team for our pre-foundation program. We always keep the aim of giving top-notch education in our mind. And this is the reason why we come on the list of best schools in Sikar.

Strong Study Base For Our Cbse /Rbse Students

We make the foundation of our students' studies strong so that they never face any problems in the future. That is why we have made our pre-foundation program mandatory. In this program, we prepare our children to make them strong in other things along with boards. We have designed a pre-foundation program for 5th to 10th students where we prepare students for NTSE, IJSO, Pre-RMO, STSE, NMTC along with early preparation of IIT-JEE & NEET while balancing school preparation.

To know more about our MHS school; contact us!