For class 5th to 10th class students
"Simply the best gift your child can get before they pass class 10th Boards"
"Infinite potential to change the academic learning
trajectory of your child in a few years!"
Focus of MATRIX Pre-foundation program
Preparations for NTSE, IJSO, Pre-RMO, NMTC along with early preparation of IIT-JEE & NEET while balancing school preparation
Why Pre-foundation for our children?
Because if you are interested in a great academic career for your children, you need to know below facts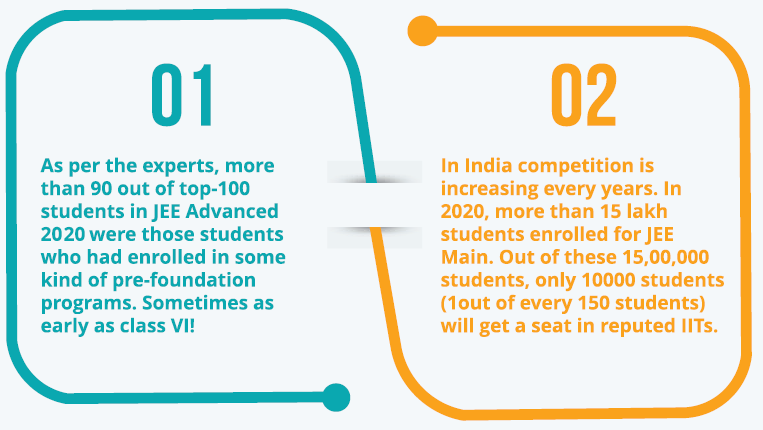 How Does Pre-foundation program work
Concept building theory classes by MATRIX experts
Classes by JEE and NEET experts for school students
Regular tests on Olympiads, NTSE, JEE & NEET Pattern
Minor tests, Major tests & Revision tests
Both online and offline tests
Doubt discussion classes
Classes to ensure that concepts are crystal clear
High quality study Material
Chapter wise Advanced theory
Extensive exercises
Counselling sessions by global experts on choosing right career stream
JEE v/s NEET v/s CLAT v/s Commerce v/s Foreign universities
Motivation & support
Regular motivational sessions by MATRIX founders and qualified counselors and psychiatrists
Healthy balanced living
Sports facilities including Football, Swimming, Tennis, Table tennis, Hockey, Cricket & Basketball for relaxing (only hostelers)
Best-in-class food facilities (only hostelers)
Success stories from MHS Pre-foundation!
Sidd Sir talking about how Matrix High School is different from ordinary schools?